Katrijn Delaruelle - Master Global Health
Katrijn Delaruelle
Katrijn Delaruelle studied Sociology and completed her doctoral research at Ghent University, under the supervision of Prof. Dr. Piet Bracke. Her PhD dissertation focused on the impact of educational expansion and educational systems on health inequalities between lower- and higher- educated individuals. She currently works as a postdoctoral research at the Department of Sociology. Her research interests include the link between social inequalities in health and the macro-sociological context.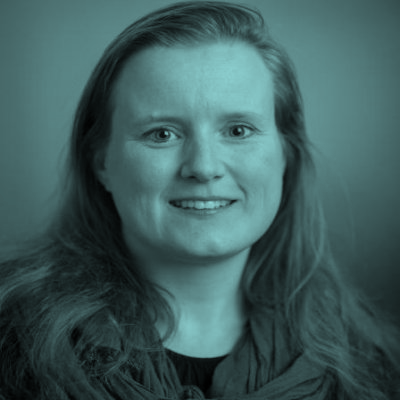 Nele Brusselaers - Master Global Health
Nele Brusselaers
Nele Brusselaers is a clinical epidemiologist and professor at UAntwerpen. Her main research interests include the long-term effects of commonly used medications such as antibiotics, antacids etc, possibly through interactions with the microbiome – with a focus on the gastrointestinal and vaginal microbiome. Her clinical areas of expertise are cancer (especially gastrointestinal), women's health (incl. pregnancy) and infectious diseases. Nele is trained as a doctor, epidemiologist and infection control specialist/hospital hygienist, but currently works as a full-time academic researcher.
Sibyl Anthierens - Master Global Health
Sibyl Anthierens
Professor dr Sibyl Anthierens  is a  social scientist.  She is also the co-director of QUALUA (Qualitative Health Research University of Antwerp). Her research focuses on implementation science in primary care both for acute and chronic conditions.  Her research reflects the complexity of the health care system and aims at understanding how it works taking context into account.  It is clear that evidence alone is not enough to be implemented and that elements of context play a crucial role in translation and adoption of evidence, management strategies or the way that care is delivered. All my areas of application involve drawing together a set of qualitative research methodologies and the so called "mixed methods" where she has extensive expertise and experience in application, but also in development of the methodology itself. She has supervised many master theses and is currently promotor of 5 (inter)nation Phd theses.
Steven Abrams - Master Global Health
Steven Abrams
Steven Abrams is Professor of Biostatistics at the University of Antwerp (Global Health Institute, ESOC), postdoctoral researcher at UHasselt (Center for Statistics, I-BioStat) and member of the Modelling Infectious Diseases (MID) unit within the joint SIMID initiative between both universities. He has worked on various topics within the field of infectious disease modelling such as modelling individual heterogeneity in the acquisition of infectious diseases and outbreak risk assessment in highly vaccinated populations. He is involved in the statistical analysis within several projects on measles, pertussis, tuberculosis and malaria infections. He teaches introductory and advanced courses in statistics and mathematical modeling to undergraduate and graduate students.
Geert Verbeke - Master Global Health
Geert Verbeke
Geert Verbeke is Professor in Biostatistics at the University of Leuven (KU Leuven) and University of Hasselt (U Hasselt) in Belgium. He received the M.S. degree in mathematics (1989) from KU Leuven, the M.S. in biostatistics (1992) from U Hasselt, and earned a Ph.D. in biostatistics (1995) from KU Leuven. Geert Verbeke has published extensively on various aspects of mixed models for longitudinal data analyses about which he co-authored and co-edited several text books. He held visiting positions at the Gerontology Research Center and the Johns Hopkins University (Baltimore, MD), was International Program Chair for the International Biometric Conference in Montreal (2006), Joint Editor of the Journal of the Royal Statistical Society, Series A (2005-2008), and Co-editor of Biometrics (2010-2012). He served on a variety of committees of the International Biometric Society, is elected Fellow of the American Statistical Association and Elected Member of the International Statistical Institute. He was elected international representative in the Board of Directors of the American Statistical Association (2008- 2010) and council member of the Royal Statistical Society (2013-2016). Geert Verbeke has earned Excellence in Continuing Education Awards in 2002, 2004, 2008, and 2011 for short courses taught at the Joint Statistical Meetings of the American Statistical Association. He received the International Biometric Society Award for the best Biometrics paper in 2006 and received accreditation as professional statistician by the American Statistical Association (2010-2016). He served as Chair of the KU Leuven Statistics Research Centre (2015-2017), is currently Director of the KU Leuven Biostatistics Research Unit and Chair of the KU Leuven Department of Public and Primary Care (2014-2020), and has been elected President of the International Biometric Society (2020-2021).
Paul Van Royen - Master Global Health
Paul Van Royen
Paul Van Royen is Professor of Family Medicine in the Faculty of Medicine and Health Sciences at UAntwerp. At the Department of Primary Health and Interdisciplinary Care he developed a research centre with strong expertise in qualitative research and several research lines, each developing projects, collaboration and a growing output. He has been involved in a number of different international projects funded by the European Community (Forum, Improve, TRANSFoRm). He has authored over 150 articles in peer-reviewed journals.
Jeroen Vanoirbeek - Master Global Health
Jeroen Vanoirbeek
Jeroen Vanoirbeek is an Associate Professor at the Department of Public Health and Primary Care in the Centre of Environment and Health at KU Leuven. He has two main research interests: 1) occupational and environmental hygiene and toxicology, with a focus on exposure assessment and biomonitoring; and 2) experimental lung immune-toxicology, in which the sensitizing capacity of chemicals is investigated. He is Programme Director of Continuing Education in Occupational Hygiene and teaches occupational hygiene and occupational health effects.
Wendy Van Lippevelde - Master Global Health
Wendy Van Lippevelde
Dr Wendy Van Lippevelde is a postdoctoral researcher at the Public Health, Sport and Nutrition Department of the University of Agder (Norway) and a visiting professor at the Public Health Department of Ghent University (Belgium). She graduated as a Master of Science in Health Promotion and Education in 2008 and finished her PhD in Social Health Sciences in 2012, receiving the Dr. Luc Broeckaert and Mrs Annie Depreeuw prize for preventive medicine. Her research focuses on health promotion throughout the life course with a focus on the preconception, early life and childhood phase, and on the identification of individual and environmental predictors of child and parental health status and energy balance-related behaviours. She is also a member of the executive committee of the International Society of Behavioural Nutrition and Physical Activity (ISBNPA), the leading voice in behavioural nutrition and physical activity science.
Bernard Vanheusden - Master Global Health
Bernard Vanheusden
Bernard Vanheusden is a Professor of Environmental Law at UHasselt. He obtained his PhD in 2007 at KU Leuven on the legal framework for the redevelopment of brownfield sites. He lectures on national as well as European and international environmental law. His research mainly focuses on clean tech law (licensing, soil remediation, waste/materials management, wastewater, renewable energy, environmental impact assessment, brownfield redevelopment, land use etc.). He is Associate Editor of the Journal for European Environmental & Planning Law (JEEPL) and Editor-in-Chief of the Belgian journal Milieu- en Energierecht (Environmental and Energy Law), and he is a member of the IUCN World Commission on Environmental Law. He is one of the initiators and a member of the Managing Board of the European Environmental Law Forum (EELF). He is also a member of the Hasselt Bar.
Guido Van Hal - Master Global Health
Guido Van Hal
Guido Van Hal is a Professor (50%) and Research Leader (50%) at the Research Group on 'Social Epidemiology and Health Policy' in the Department of Epidemiology and Social Medicine in the Faculty of Medicine and Health Sciences at UAntwerp. His expertise includes substance use and misuse in different groups, such as minors, students, elderly people, arrestees and sex workers, cancer screening (breast, colorectal, lung and cervical cancer) and health promotion. He has co-authored over 100 A1 publications.
Become a Master in Global Health
Your dream is within reach. Follow your heart and get started on the career of your dreams.
Register